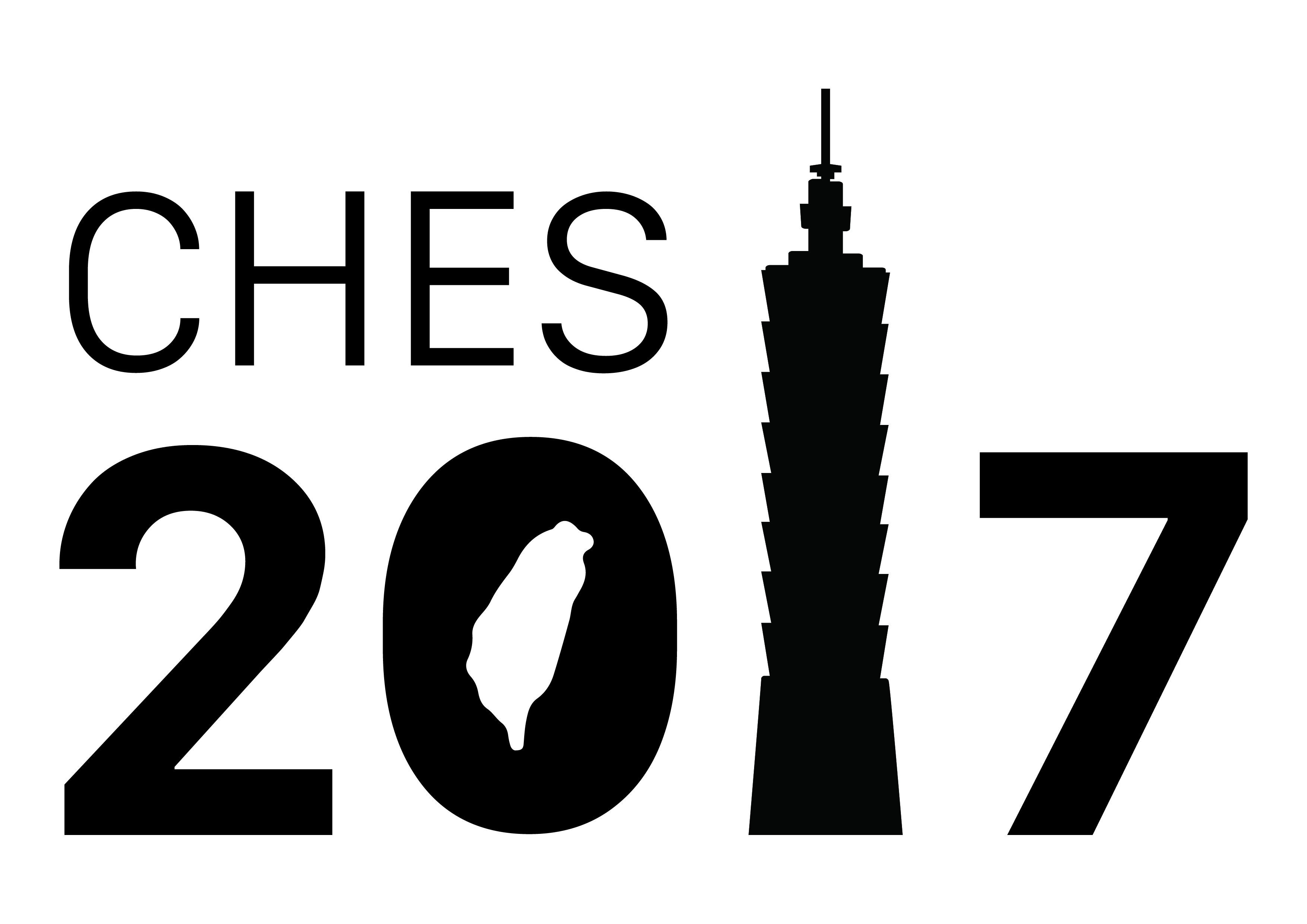 News
Important Dates and Deadlines
| | |
| --- | --- |
| Submission deadline: | March 17, 2017, 23:59 PST (March 18, 7:59 UTC) |
| Reports sent to authors: | May 12, 2017 |
| Rebuttals due date: | May 19, 2017 |
| Notification of acceptance or rejection: | June 6, 2017 |
| Final version of accepted papers due: | June 26, 2017 |
| CHES 2017: | September 25–28, 2017 |
Contact Information of Organizers
Program Chairs
Wieland Fischer <wieland.fischer@infineon.com>
Infineon Technologies AG
Am Campeon 1–12
85579 Neubiberg, Germany

Naofumi Homma <homma@riec.tohoku.ac.jp>
Tohoku University
2-1-1 Katahira, Aoba-ku,
Sendai 980-8577, Japan
General Chairs
Chen-Mou Cheng <doug@ntu.edu.tw>
National Taiwan University
1 Section 4 Roosevelt Road
Room MD615, Department of Electrical Engineering
Taipei 106, Taiwan
Bo-Yin Yang <byyang@iis.sinica.edu.tw>
Academia Sinica
128 Section 2 Academia Road
Room N731, Institute of Information Science
Taipei 115, Taiwan
Proceedings
The proceedings of CHES 2017 will be published as volume 10529 of Springer's LNCS series. Starting from September 18, you can download the proceedings from Springer's website.
Workshops colocated with CHES
CHES 2017 is colocated with
CHES 2017 Challenge
Participants of CHES may be interested in the CHES 2017 Challenge focussed on white-box cryptography, which starts May 15. The winners of the contest will be announced in the CHES rump session.